February 13, 14 & 15 | 2024
Encouraging Hands-On Growth and Development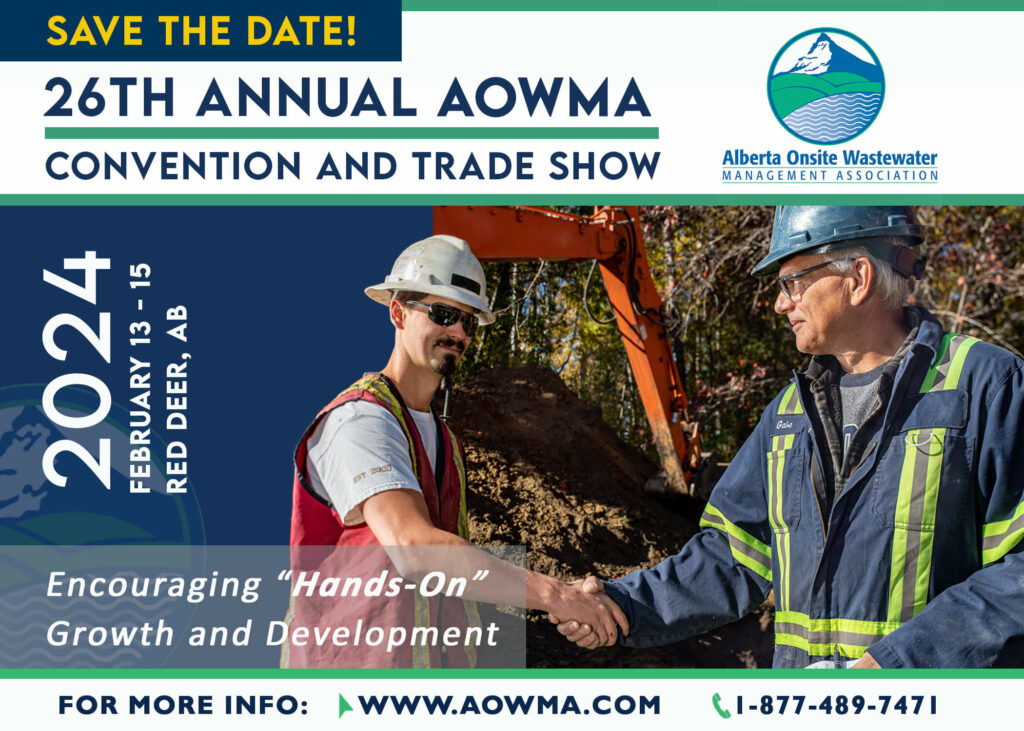 2024 Convention & Trade Show
Mark Your Calendars!
The AOWMA is hosting the 2024 Convention and Trade Show from February 13 – 15 in Red Deer, AB.
Join us to take advantage of:
Practical tips and skill development
Hands on training demonstrations
Valuable theory behind onsite systems
Networking and business development 
Trade Show Registration
Trade Show registration is now open. Please see the Exhibitor Information Guide for all the details or register online. 
Delegate Registration
Registration will be open soon!
Book Your Accommodation
Vendors and delegates to the Convention and Trade Show can book accommodations at the Red Deer Resort and Casino. More information is available here.  
Special Thanks to Our 2023 Sponsors and Exhibitors
2023 Convention & Trade Show
Convention & Trade Show
Applications are being accepted for the first Alf Durnie Education and Research Scholarship. The Alf Durnie Education and Research Scholarship Fund was developed in memory …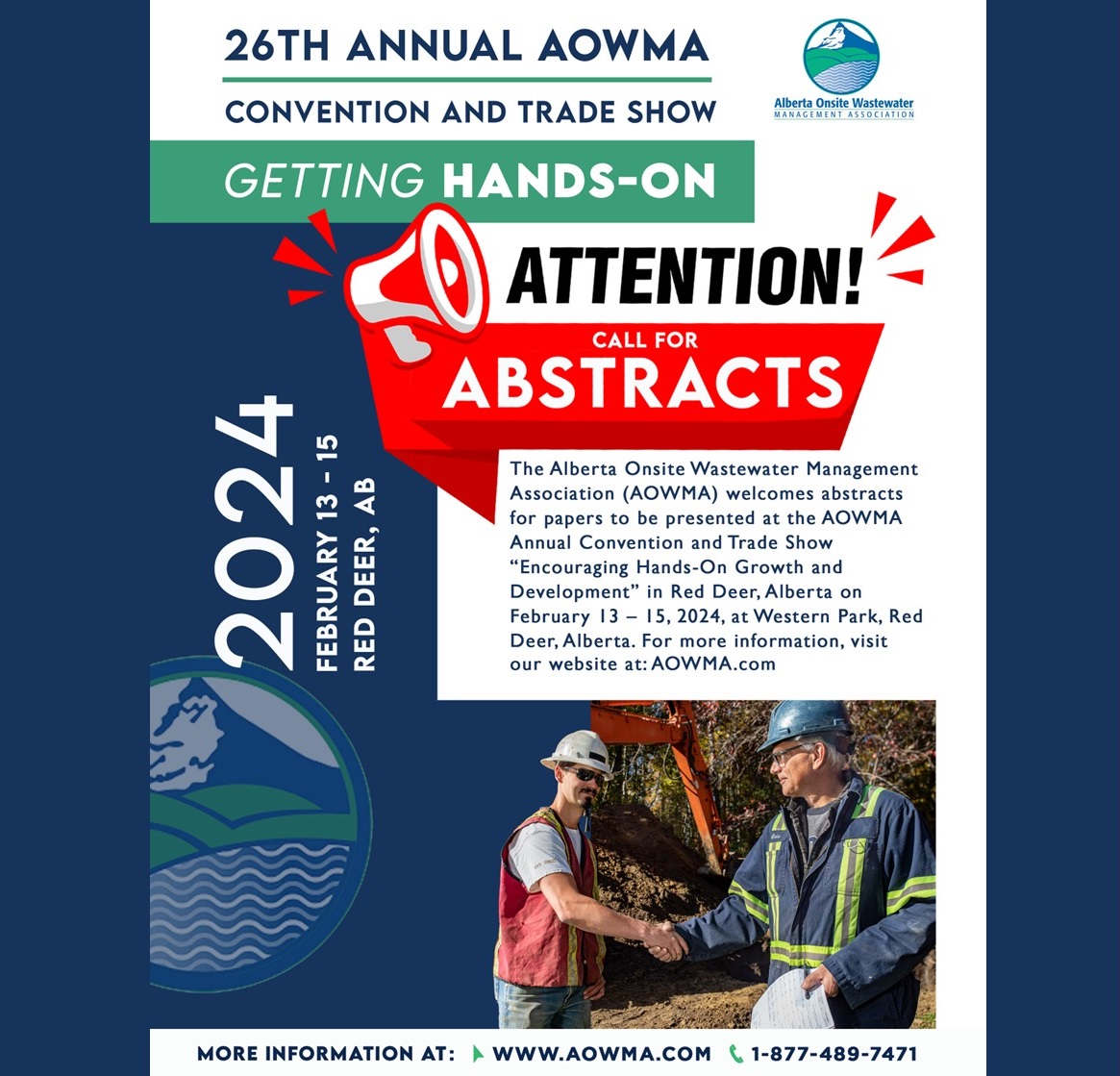 Convention & Trade Show
The Alberta Onsite Wastewater Management Association (AOWMA) welcomes abstracts for papers to be presented at the AOWMA Annual Convention and Trade Show "Encouraging Hands-On Growth …